Community Areas
Sports Facilities
We provide a variety of sporting equipment and sports facilities around campus which are free to all students. Occasionally we will have organized tournaments and competitions for the whole school, but often students will have pick-up games in the afternoons or evenings. Along with the necessary gear, we have table tennis, foosball, badminton, basketball courts, and volleyball courts spread out and around campus.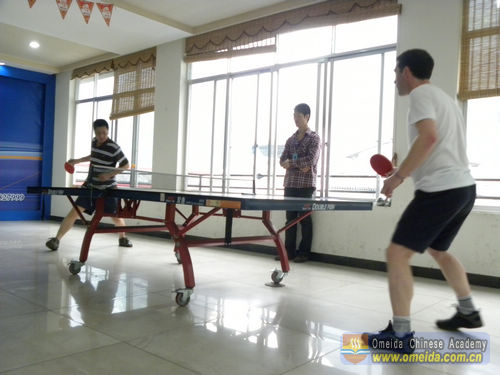 Multimedia Room
Our multimedia room is a state-of-the-art facility that we use to hold many of our social events. It is equipped with a stage, projector, surround sound, and plenty of seating. Whether it be holding a talent show, ceremony, karaoke, or simply watching a movie, the multimedia room is a comfortable place for large gatherings.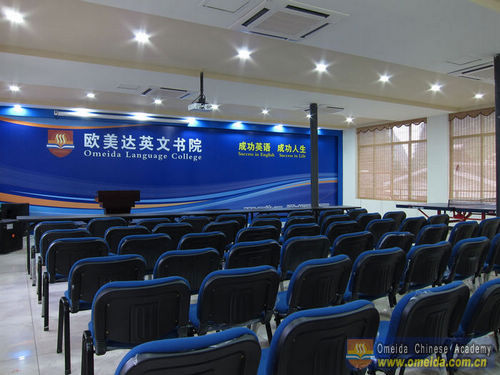 Outdoor Patios
Outside both our English Language College and Chinese Academy, we have covered outdoor lounges. These are typically common places that students and teachers from both schools will gather for some fresh air, to eat lunch, or simply to hang out. The larger patio outside the English school is also equipped with a large flat-screen TV that the school will use to host "movie nights" where the school can gather to watch a movie. However, this TV is also free for students to use during their own time and organize movie gatherings with their friends.