Plum Blossom on My Paper
Chinese painting requests a bamboo brush and Chinese ink. For a lot of people, how to hold a brush is difficult and to use Chinese ink to paint is also not that easy.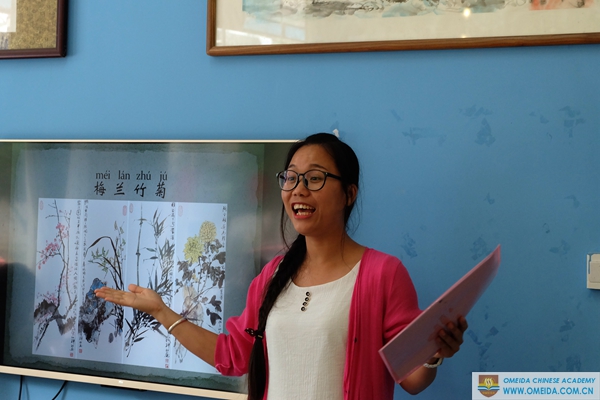 Few days ago, teacher Zhuge gave us a presentation about Chinese painting. But what we learnt is not using a bamboo brush to paint, while is to blow a painting by using ink.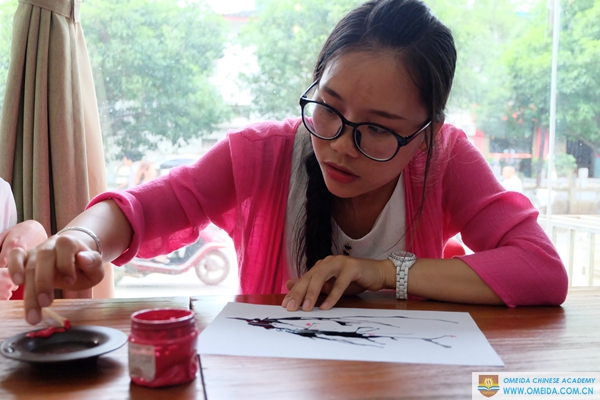 We don't need a bamboo brush. What we need is a piece of paper, a drop of ink, color material and some water.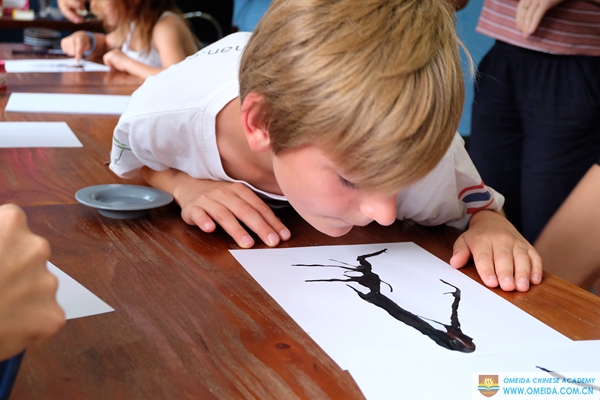 Drop a drop of ink on your paper, not too much. And you shape a branch of the plum tree by blowing.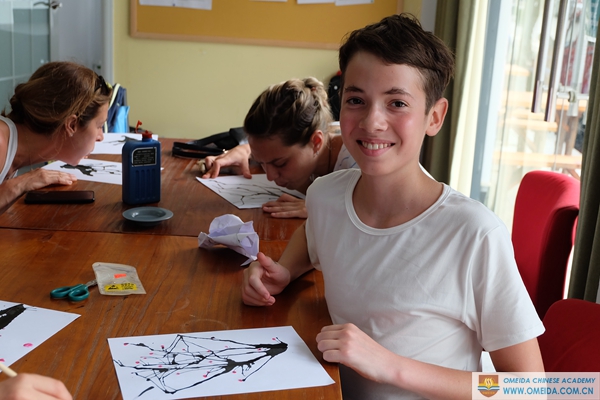 The plum blossom is made up of your finger touch with some color material.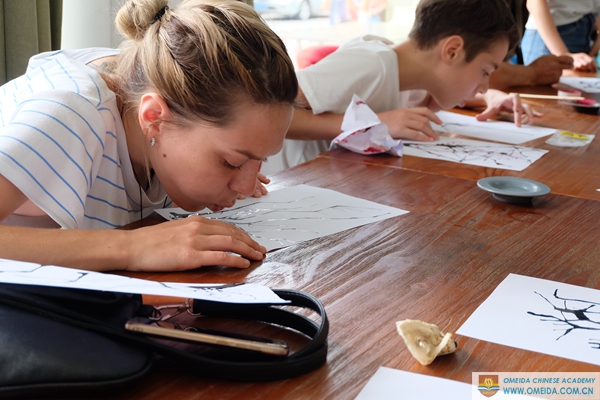 For them, it was the first time to see ink blowing and also never done it before. For intance, Iuliia is an Russian girl and she is learning manderin at Omeida. Everthing of our cultural class is so fresh to her. And she said she enjoyed it very much. The other day, she made her own works.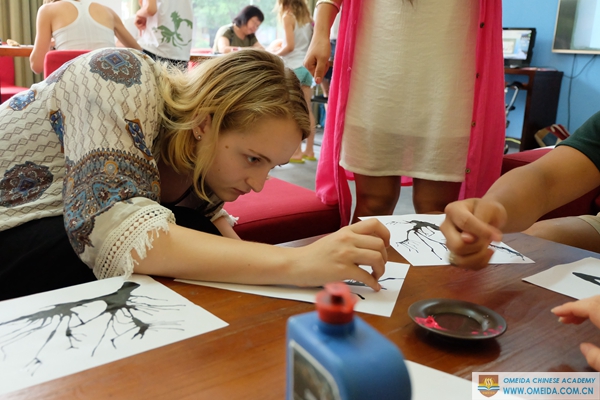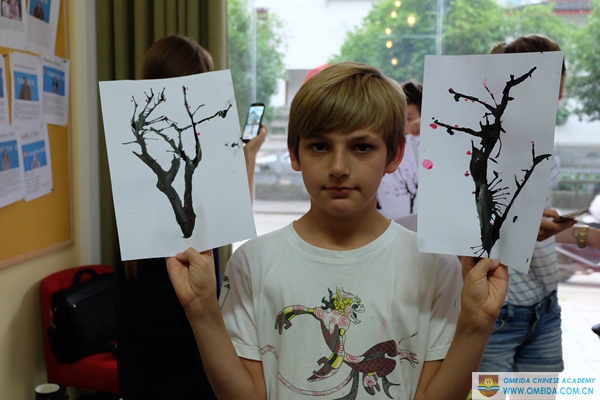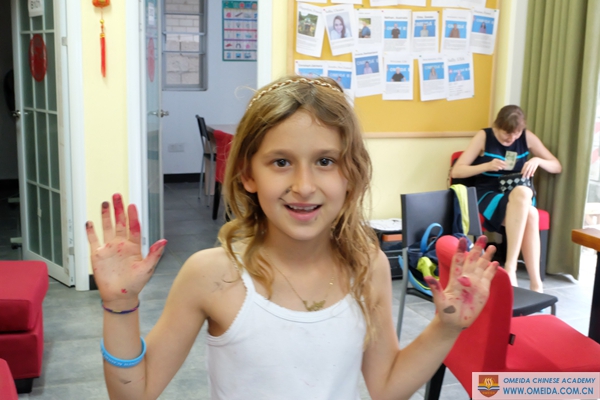 Hands up, we can see the different. Enzo and his younger sister Giulia are from Netherlands. One is with artworks, another is having a lots of fun for sure.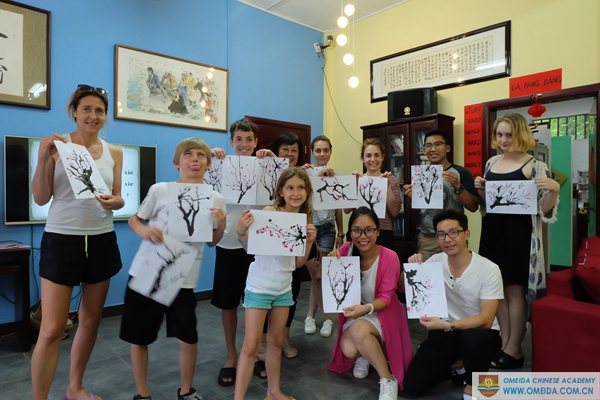 Update: 07-05-2017 11:10 View: