Chinese Culture Summer Camp
This July will for sure be recorded in Omeida Chinese Academy's history!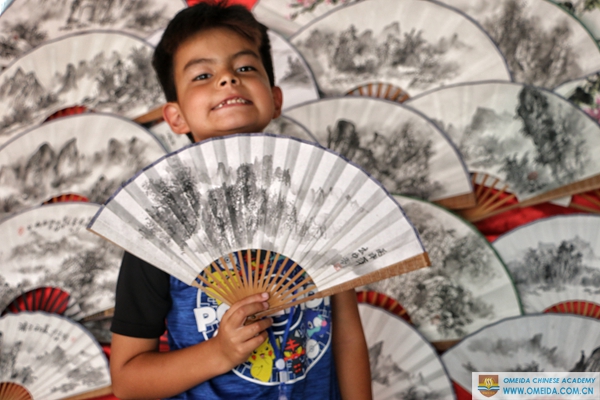 Our first summer camp this year started on Monday July 3rd , however, one day before that, Yangshuo was suddenly flooded and the school was 20 cm under water. Students were stuck in the north bus station and spent one unforgettable night in a hotel there without water and power.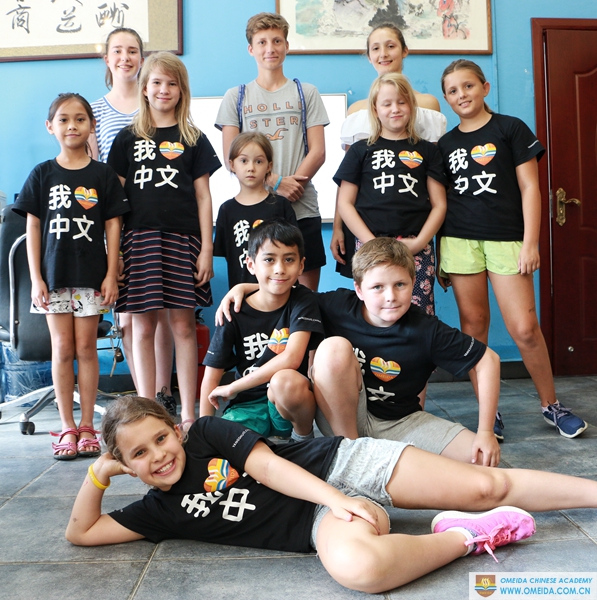 I can imagine how excited our kids were before they came and how frustrated they were the first day they arrived in Yangshuo. But thank God, just as how suddenly and fast the flood came, it went away on Monday.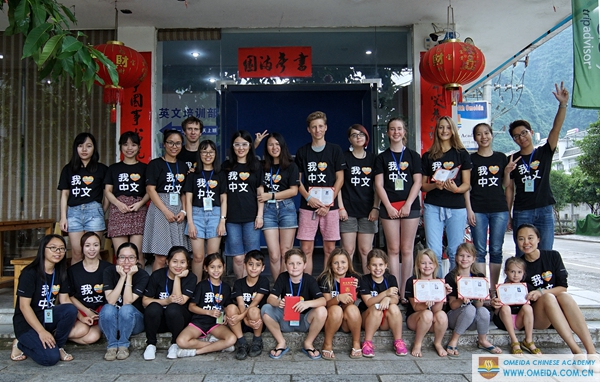 Omeida opened earlier than usual on July 3rd and all teachers and staff came to help cleaning school together. It's a day with no AC, no water, no class ring-bell, no wifi, but we survived! I'm so proud of and thankful to our team, without any one of them we cannot get back to normal life that fast.
I was deeply impressed by the people who lost family members in the flood. When I showed the photos and videos to the kids, they were so shocked. I think it was a meaningful lesson to all of us, we could still work, study and play lively, and we can still breath, smile and cry loudly, while some people lost everything in just one day. We should be grateful for every single day no matter it is rainy or sunny.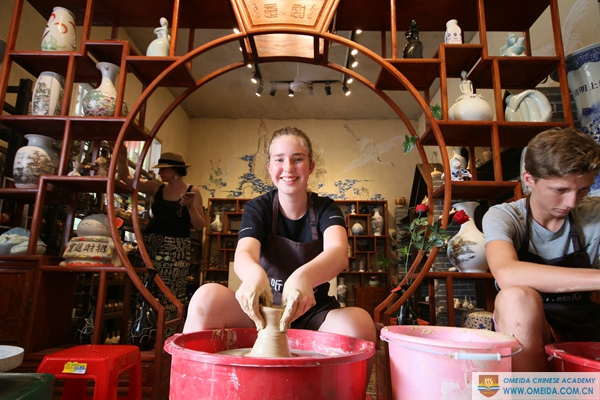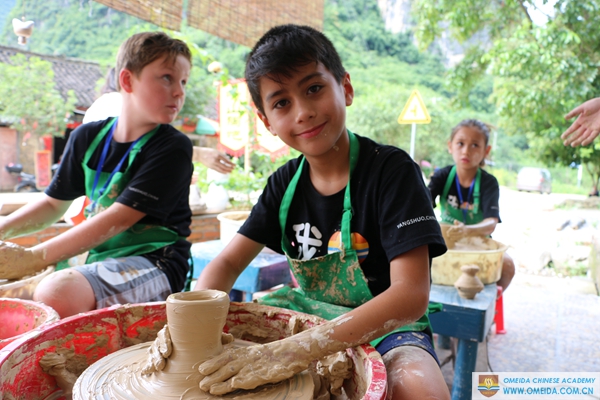 Right, the next day was a new start. We gradually got everything back, water, electricity, Internet, and so our summer camp activities could commence. In the mornings, kids coming from Hong Kong, UK, Germany, Russia and America were placed to different language classes according to their Chinese levels, and join the Chinese cultural activities together in the afternoons.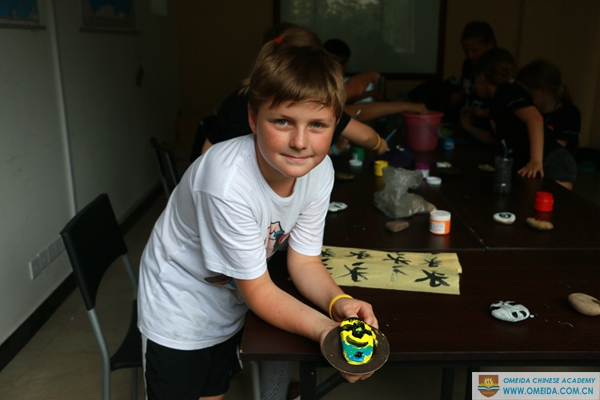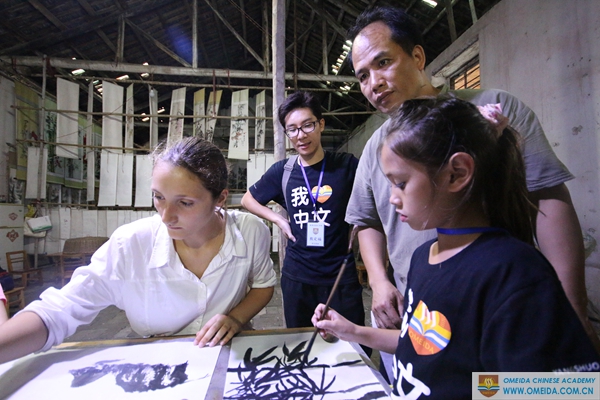 We did Chinese calligraphy, we made dumplings, we played pottery, and we blew ink flowers on paper. We also watched Chinese movies, we painted on fans, we visited Chinese tea plantation and picked up tea leaves, we cooked Chinese dishes and played Taichi. A lot of fun together, and more important, we grew, together!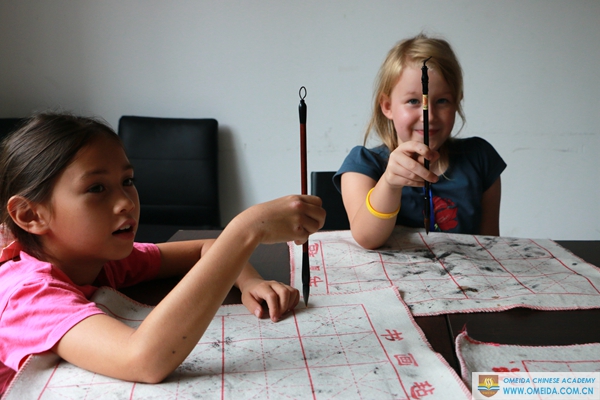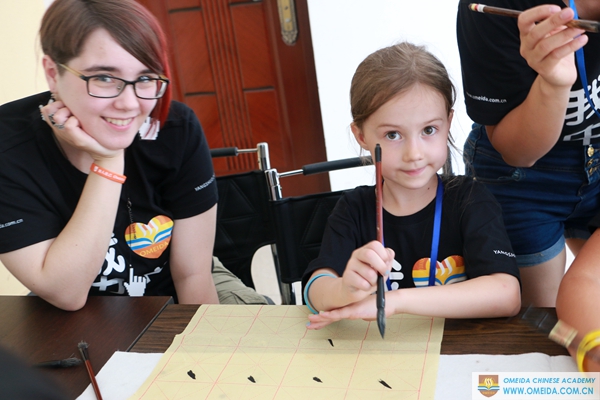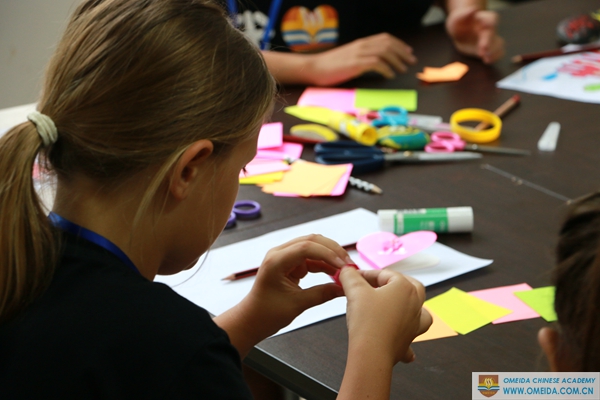 We are friends and we are family, we are lucky to have you all here at Omeida this July.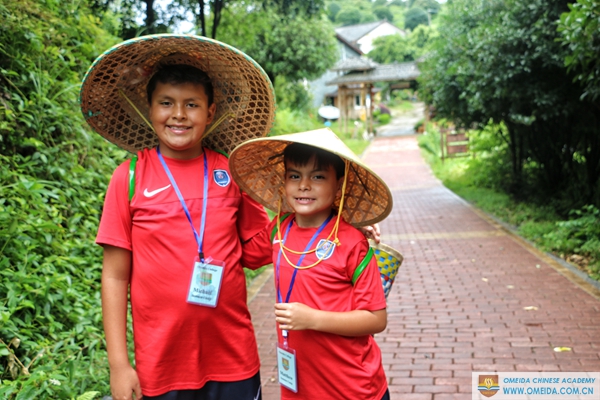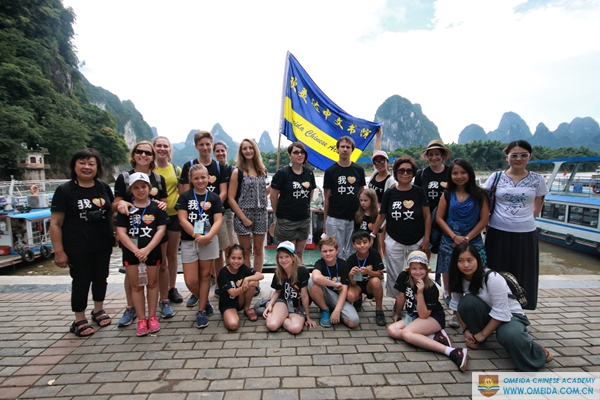 Feedbacks from parents and students
"My girls want to stay for another week. They had a blast! Thank you for everything! We will be back."
"A big thank you to the amazing Omeida team for making a memorable week for us all."
"Thanks for the lovely week and superb organization. The kids loved the Omeida mandarin classes and activities. Job well done!"
"Yangshuo turned out to be one of the most memorable and enjoyable holiday albeit the flood...Thanks for your good company."
"Every day I had interesting lessons, exciting cultural corners and language practice. In Omeida Academy I made so many friends and learned a lot of Chinese."
"Staff member even went above and beyond the call of duty when we arrived in Guilin Airport to the worst flooding in 20 years. Stranded at the airport for hours due to blocked roads, and unable to reach our accommodation that night, Omeida were in constant contact with us, advising us of the situation and the best course of action. We were not alone."
Update: 08-09-2017 15:54 View: