Congratulations to those who have completed their Chinese courses at Omeida.
Congrats to all Omeidians of Chinese Academy who has graduated from Omeida.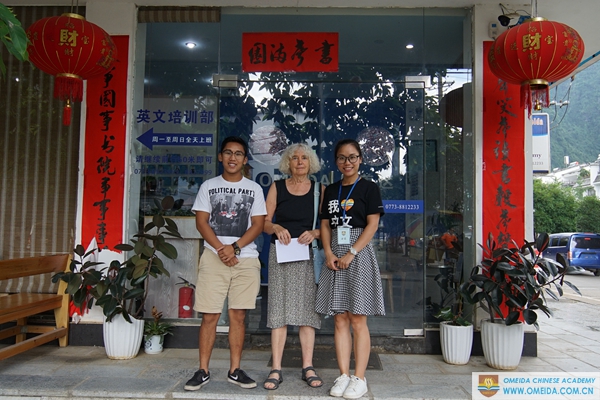 Elisabeth has her teacher and classmate with her.
Some of them stayed less than one month, some had over months Chinese course.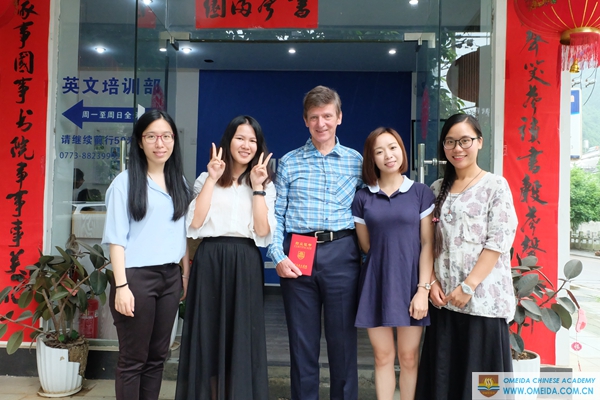 Christoph came to China for meeting his son whohas been working in China for years. And he taking Chinese course is to help his son in some cases and also can explore China more.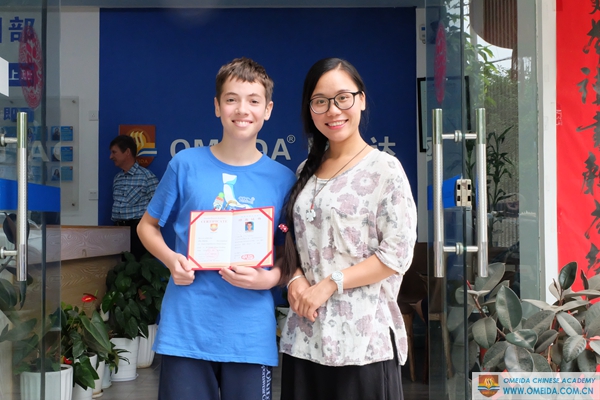 He is taller than last year. Iliia is from Ukraine. He came to Omeida the second time for advanced Chinese study. He did good.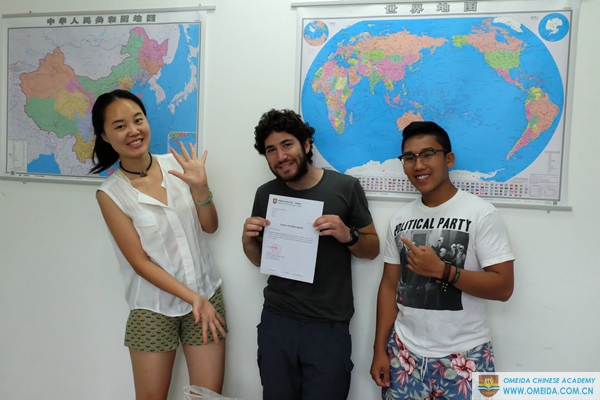 Ronnie and RJ are good friends and classmates. And he left, his best friend could be kind of sad.
Stay in Yangshuo China by yourself without knowing any Mandarin could be a challenge for some people. However, chose Omeida Chinese Academy to stay can make you a home feeling. Students who graduated these days have achieved big improvement from different aspects, such as listening, speaking and reading and for the purpose of HSK exams.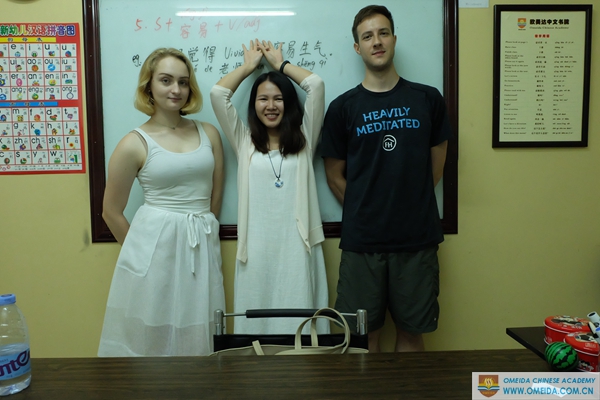 Even Greg stayed for few weeks only, he made a well done in Chinese learning.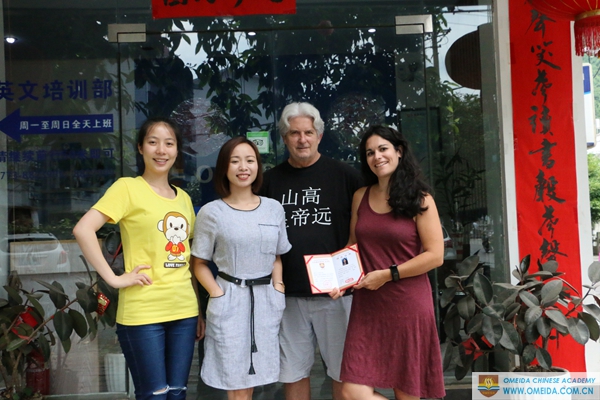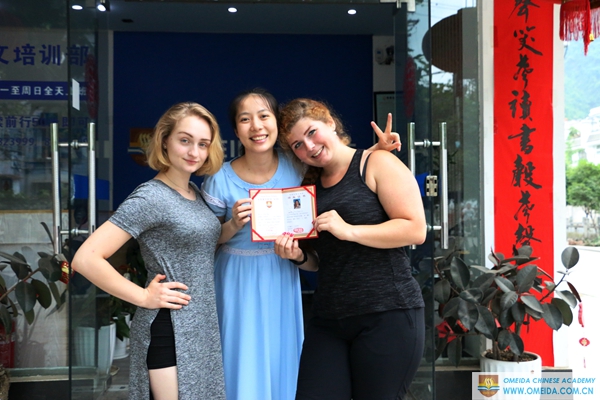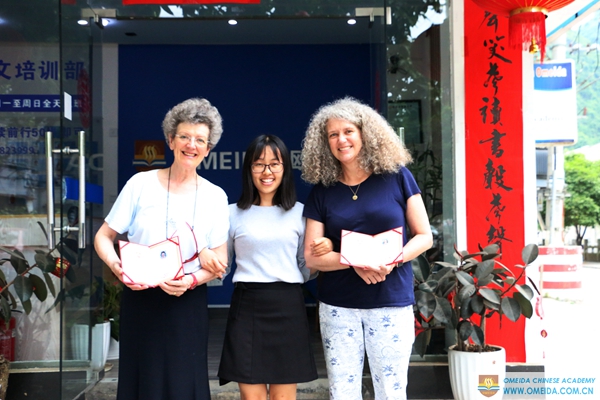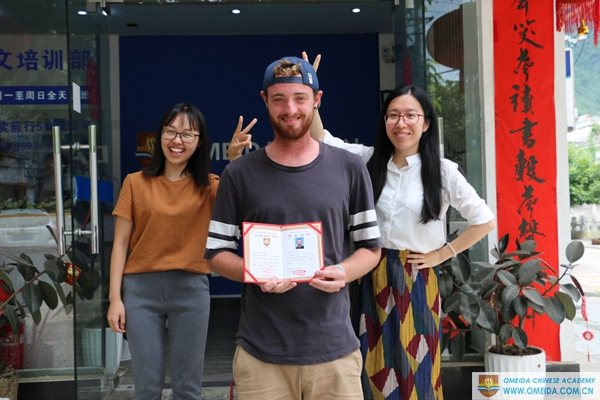 Time flies! We wish you all the best. Keep all the good things up.
Update: 09-04-2017 17:17 View: