Celebration of Lantern Festival 庆元宵qìng yuán xiāo
A Talk on Lantern Festival Customs
As we all know, Chinese New Year lasts 15 days long. It starts with people lighting firecrackers and offering sacrifices to their ancestors.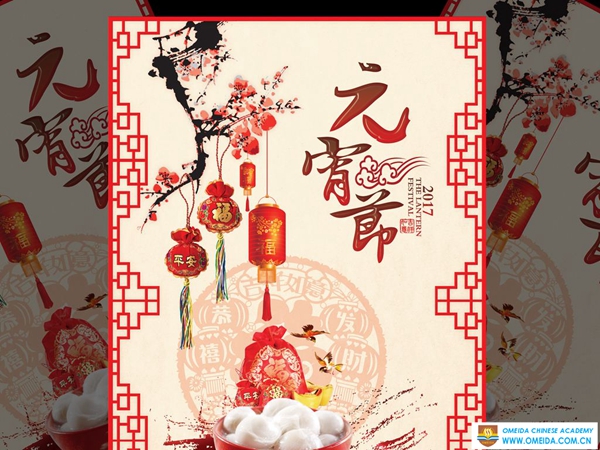 There are also traditional activities, such as temple fairs, opera performances, Hundred-family Banquet and so on. In many parts of China, you may see dragon and lion dance parade on the streets which are bringing good luck, good fortune and good health to people.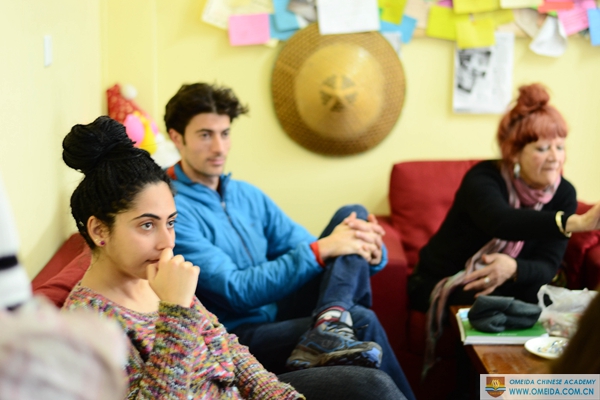 Till evening, people have a reunion dinner with their family; they'll hang out seeing lanterns on the streets and lanes here and there. Children are keen on solving lantern riddles with their fellows in the evening. In addition, the most important food people will make is named 元宵yuán xiāo (In southern China, it's called汤圆tāng yuán, means family's reunion.) 元宵yuán xiāo is made of sticky rice flour, wrapped within smashed peanut or sesame and sugar. It's a boiled sweet dumpling. The 15th day of Chinese lunar calendar makes a climax. We call the day Lantern Festival.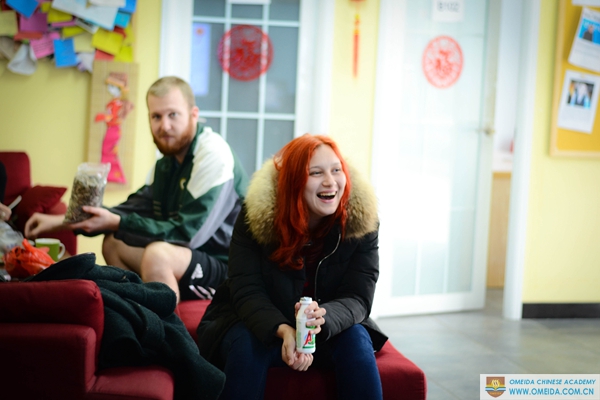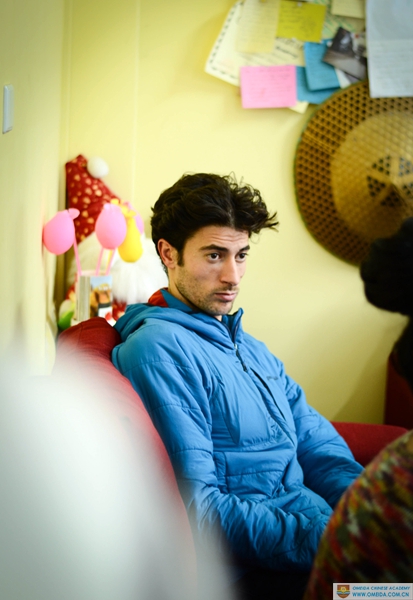 A Social Night with Omeidian Making元宵yuán xiāo
The ingredients of making元宵yuán xiāo are sticky rice flour, stuff(sugar, peanut…up to the flavor you prefer to). To roll flour to a very fine condition is the key point to make a good 元宵yuán xiāo. It can stay in a good shape and is not easy to be broken while boiling.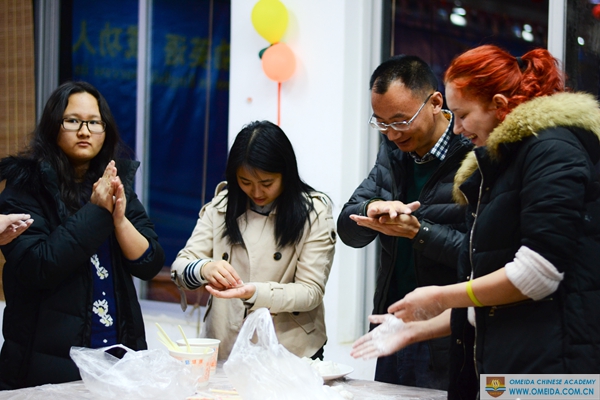 Last week, after a cultural lesson, our students went for a social night at English School. They learn how to make元宵yuán xiāo and eat together, having an international Lantern Festival at Omeida.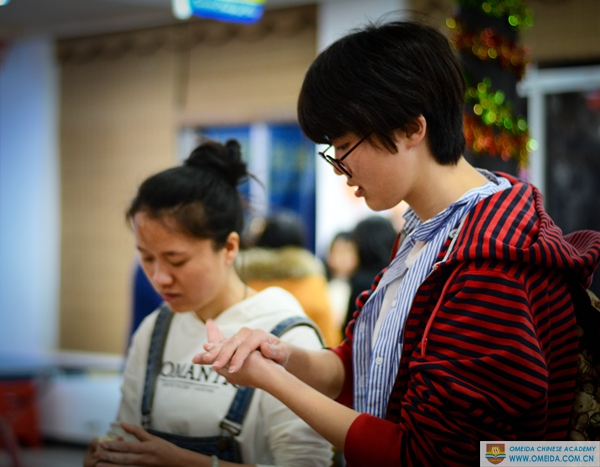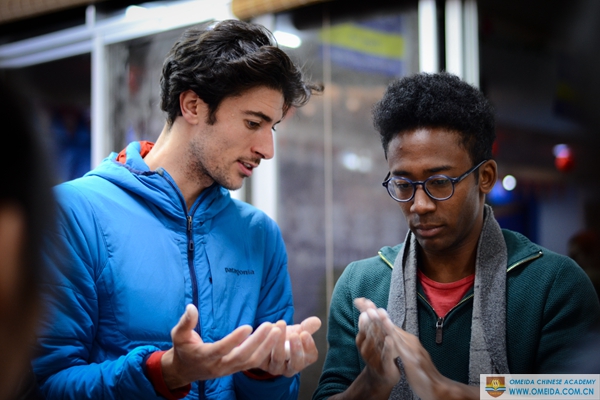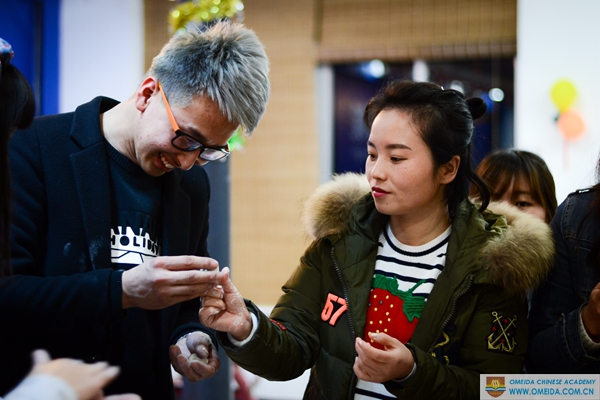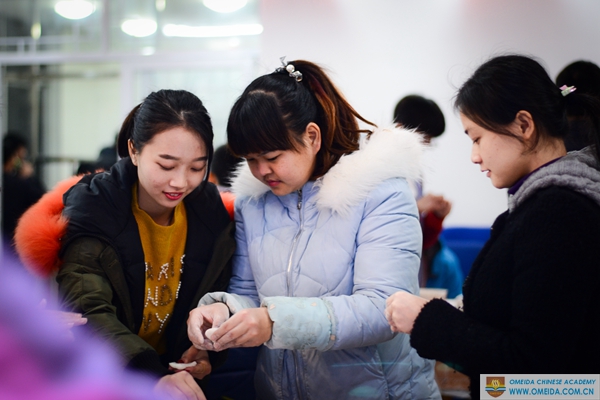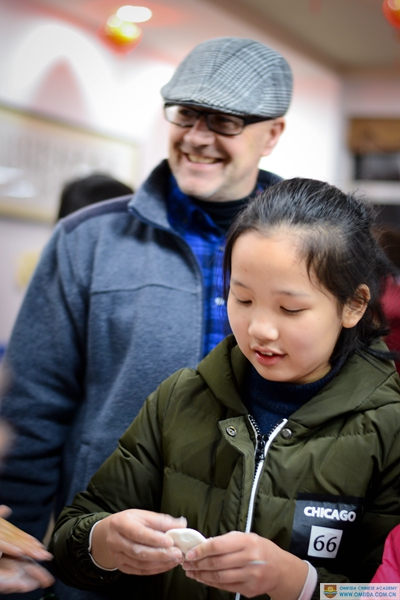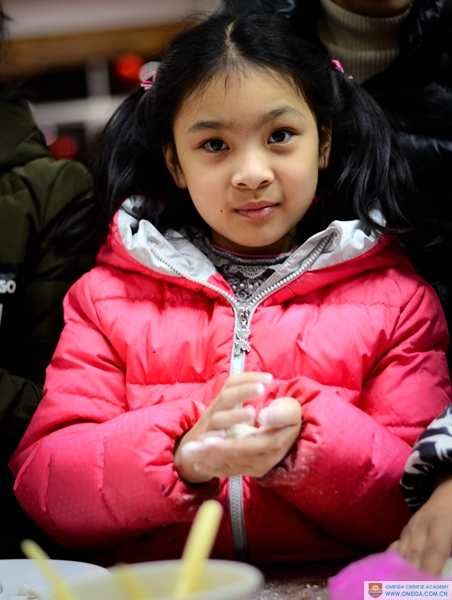 These kids are on school winter holiday and having a special vacation at school with their new schoolmates.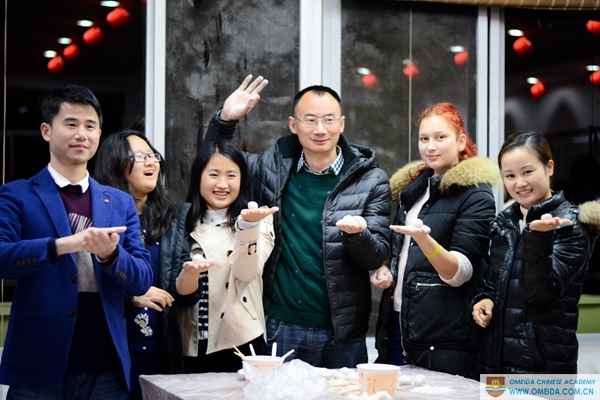 This just doesn't happen without work.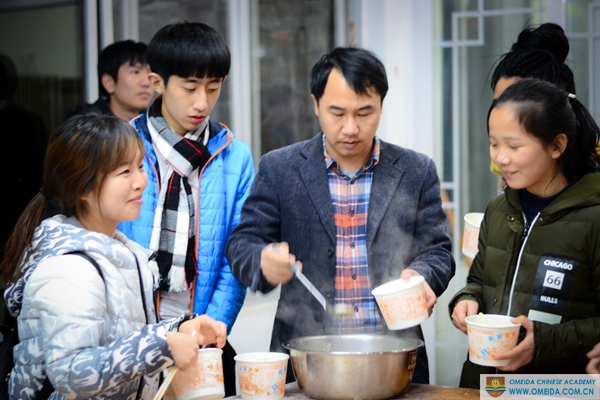 This just doesn't happen without work. 吃元宵咯!Our元宵yuán xiāo are ready on the table. Happy Lantern Festival to everyone!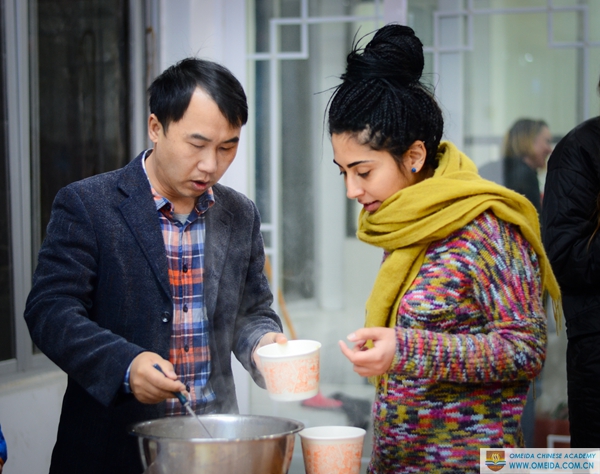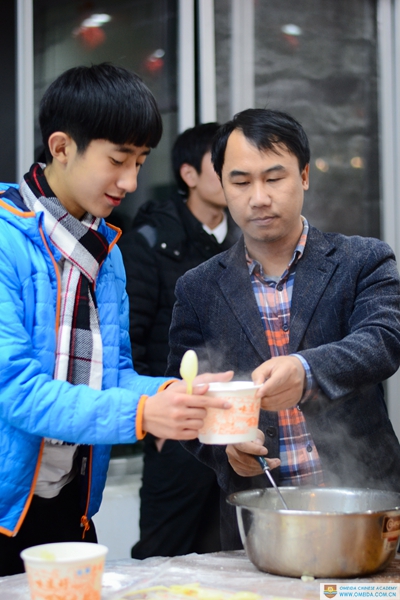 A happy time of solving lantern riddles.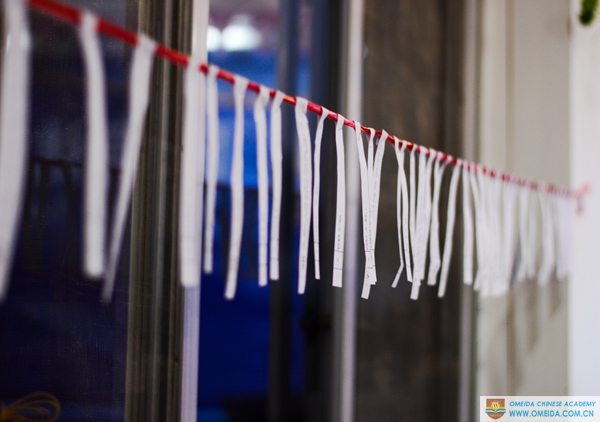 What question you never answer YES to? What is the smallest room in the world? What never asks question but gets a lots answers? Which one can move faster, heat or cold? 他有你没有,地有天没有。(打一字)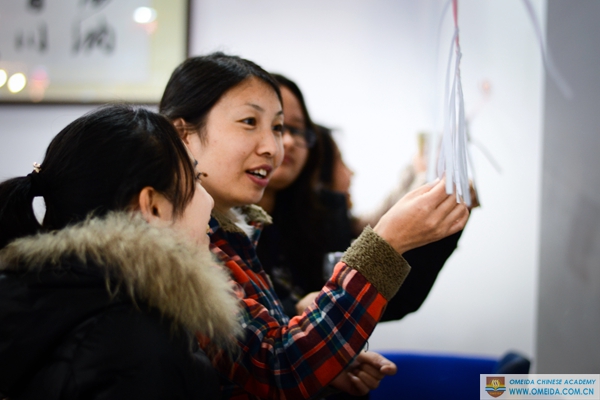 Update: 02-15-2017 14:41 View: